We help you focus on producing your great content while we simplify and effectively process your thoughts, message and ideas across to your target audience. We evaluate your manuscript for grammar, spelling, clarity, typographical errors, sentence structure, consistency, style, flow, reference and others to conform to the rules of the Standard English Language and different publication formats.
I. Academic Editing & Proofreading services
When it comes to academic writing, putting your ideas on paper is only the first step. You also need to strike the right tone, convince your readers of your arguments, and follow the standards and conventions of your field.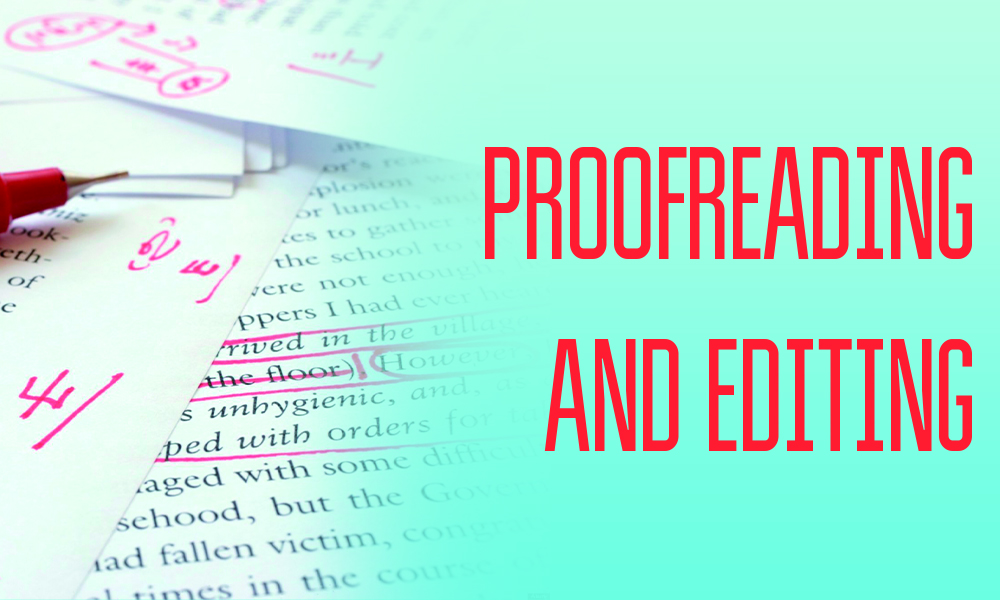 Luckily, we are here to help! Our team of academic editors can help you express your ideas and respect the rules of academic writing, so you can hand in your paper with confidence. We can proofread and edit all your study-related documents, with 100% happiness guaranteed such as-
Theses

Ph.D./M.Phil/M.Sc Dissertations

Research papers and term papers

Academic manuscripts

Capstone projects

Personal statements

Research proposals

Journal articles
With our award-winning Proofreading & Editing service, you can hand in your paper with confidence. The entire review process is confidential and hassle-free. Our academic editors will correct your language errors and ensure your paper is consistent and academic in style.
1. Manuscript Editing and Proofreading
If your research is not published, it was never written. A lot of manuscripts are rejected due to poor English, poor presentation and not adhering to instruction to authors. We are interested in improving the quality of your manuscript. We edit to correct the grammar, improve the language and format to meet the intended journal's style. We improve overall clarity and organization of your manuscript. We do an outstanding job with your manuscript to get your research work published.
2. Scientific Editing
We ensure that each paper submitted for this service receives detailed revision and improvement advice from experts in the same field. The Expert Scientific Editing Service is performed in addition to the Language Editing Service. It not only ensures that the edited manuscript meets high writing standards in fluid native English but also includes detailed suggestions and revisions for the manuscript's structure, scientific logic, and experimental design by a senior scientist in a corresponding discipline. The ultimate goal of Scientific Editing is to increase the likelihood of publication on the basis of available experimental results.
Our Expert Scientific Editing team brings together experts from the fields of clinical medicine, biology, chemistry, physics, agriculture, forestry, engineering, astronomy, earth and environmental sciences, humanities, commerce, and many other disciplines. 
3. Manuscript Formatting
Submit your manuscript for formatting to meet a specified journal's formatting guidelines and gain more time to devote to your research.
4. Illustration and Figures

Make your existing figure files compliant with journal guidelines or create new illustrations or graphical abstracts. The Figure Formatting service uses your files to generate high-quality figures that conform to your chosen journal's specifications. This includes changes to file type, resolution, color space, font, scale, line weights, and layout (to improve readability and professional appearance). In addition to Figure Formatting for your existing figures, Custom Illustration can assist you by generating original illustrations based on sketches, re-drawing low-resolution diagrams and flowcharts to generate high-quality figures, or creating graphs from data tables. The illustrators work directly with you to help you turn your ideas and data into figures that will help you communicate your research, whether in print, on posters, or in slide presentations.
II. English as a Second Language Editing and Proofreading
It is hard to get ahead in the academic world or the business world. It is even harder when you have to communicate in a different language. We can improve the language in all of your research-related documents: for example, research papers, grant proposals, theses, reports, and news articles. We also edit documents from all disciplines – from engineering and medicine to humanities and social sciences.
Our services include:
English Dissertation, Thesis, or Proposal Editing

English Academic Editing

English Admissions Essay Editing

English Business Editing

English Personal Editing
III. Author Editing and Proofreading Services
Editing and proofreading your special manuscript is a job for a professional editor. We've found the best of the best and hired them to be your second set of eyes. We helped authors to prepare their manuscripts for publishing. 
Our services include:
Manuscript Critique

Manuscript Editing

Manuscript Proofreading

Script Editing

Query Package Creation

Manuscript Proofreading and Query Package Creation
IV. Editing and Proofreading for Business or Corporate
I need editing and proofreading for my white papers, reports, manuals, press releases, marketing materials, and other business documents. In the business world, time is money. Your day is busy enough without having to worry about checking or improving memos, reports, presentations, manuals, and all of those other vital but time-consuming documents. We'll help you establish and maintain your professional reputation by providing the best editing for your business communications.
Our services include:
Business Editing

Business Proofreading

Website Editing

Website Proofreading

Blog Editing
V. Student Editing and Proofreading Services
I need to have my essay, project, assignment, or term paper edited and proofread. Whether you need a strong admissions essay or a perfect final paper, we can help you stand out from the competition.
Our services include:
Essay Proofreading
Essay Editing
Admissions Essay Editing
Admissions Essay Proofreading
VI. Personal Editing and Proofreading Services
Want to grow professional and to get hired. Need help with resume, letter, email, or personal document to have edited and proofread. For those times when you need to prove that you can communicate with more than just your thumbs, we offers our personal editing and proofreading services.
Our services include:
Personal Document Editing
Personal Document Proofreading
Resume Editing